Upgrade of the Redmine Dogu
During the further development of the Redmine Dogu you need to take into account the ability to upgrade older versions of the Redmine Dogu to the new version. Before the upgrade the script pre-upgrade.sh prepares the old Dogu version and afterwards the script post-upgrade.sh finishes the upgrade steps.
Common Process
The pre upgrade script prepares the old Dogu version including backups of data followed by the post upgrade script which restores data and finishes the process.
Pre upgrade process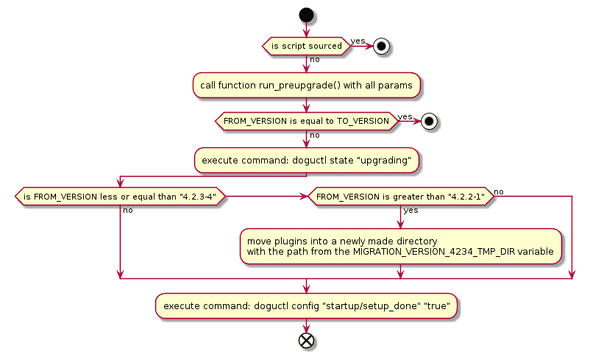 Post upgrade process